About Greenway Chiropractic Clinic
An Effective Alternative
Since opening Greenway Chiropractic Clinic in 1979, our mission has been to help as many people as possible to get well and for their lives to be uninterrupted by the effects of an injury or chronic condition.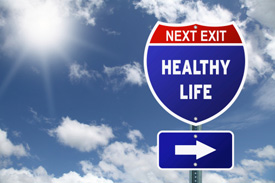 At Greenway Chiropractic Clinic our goal is to provide quick and effective relief for your pain in a way that also helps you to optimize your health by choosing an alternative to relying solely on pharmaceutics and/or surgical procedures. While there's likely a place for medication in your recovery (and perhaps even for surgery), we offer relief that's backed up by a long-term corrective solution.
What Sets Us Apart?
We have over 35 years of experience in helping patients who are recovering from all sorts of accidents, injuries and chronic pain issues. That experience has given us expert knowledge about the process you will likely need to go through to get the care you need and deserve. We specialize in advocating for our patients and helping you to fully understand:
What you can expect
How the insurance companies will process and pay your claims
What insurance will pay for, and what they will not
The last thing you need when you're concerned about your health is to struggle with red tape and uncertainty. We strive to tear down the barriers which might otherwise keep you from receiving excellent care throughout your entire recovery. We're here to help.
Come in and see what sets us apart from the rest — a genuine interest in our patients and a heart to help. Call (503) 643-0156 today to schedule an appointment.
---
Greenway Chiropractic Clinic | Beaverton, OR | (503) 643-0156